Premium built Photo Booths for Rental, made for any event!
Our booths for rent come with with unlimited photos, props and clickers. Each Photo Booth is hand crafted with love from the ground up – custom design, build, & software all done in house.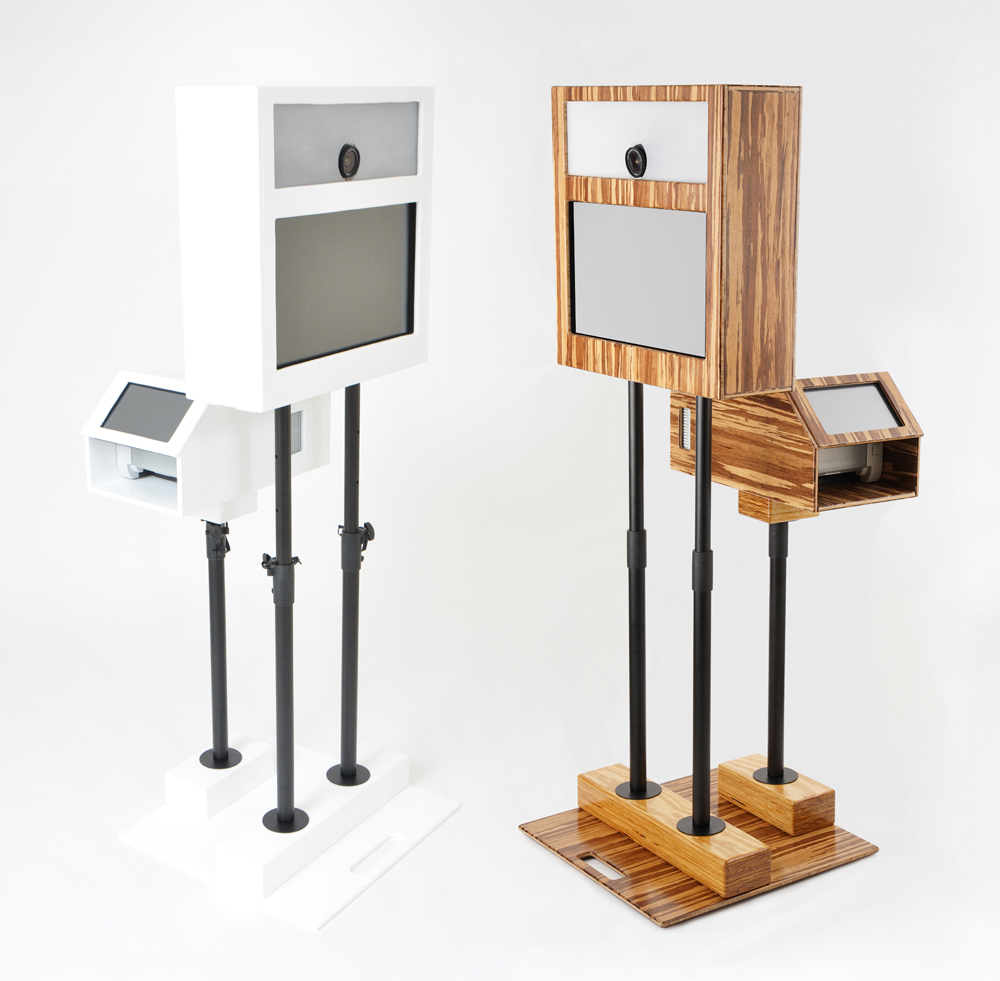 With beautiful bamboo finish that shines in the glow of events and makes you want to run your hand along it to feel it's texture, the Robot Booth was designed by a Fine Art Graduate to fit into any event imaginable – both in terms of aesthetic and space needed. Our footprint is minimal and always the fun zone. (We also have modern and chic White Robot Booths with the same design and amount of love.)
Atlanta's Number 1 Photo Booth Rental
We are not a franchise but instead enjoy our uniqueness. We build our own booths and code our own software – creating a unique photo booth experience that not only encourages user interaction and inspires brand engagement, but is an experience you won't find elsewhere. We give you full control by eliminating the count down. You take your own photo when you're ready with a Clicker and then use our Custom Software to build your own photo strip by picking your favorites.
Our uniqueness extends into every part of our company. We create our own props, make our own backgrounds, and use only our own created content. Everything from the ground up is by us.
Robot Booth focuses on quality. We are the only photo booth in Atlanta that is designed by an award winning photography graduate. Using many years of lighting study and numerous photography secrets, in addition to high end components, our photo booths produce the highest quality images all while making you look better and feel better.